The flying shear is the common industrial application for cutting profile metals and bars during the rolling mill process.
The application of this shear tipically involves cutting moving web of material into predeterminated lenghts "on-the-fly", without stopping the movement. It also maximixes the productivity because the material doesn't slow down or stop during the cutting process.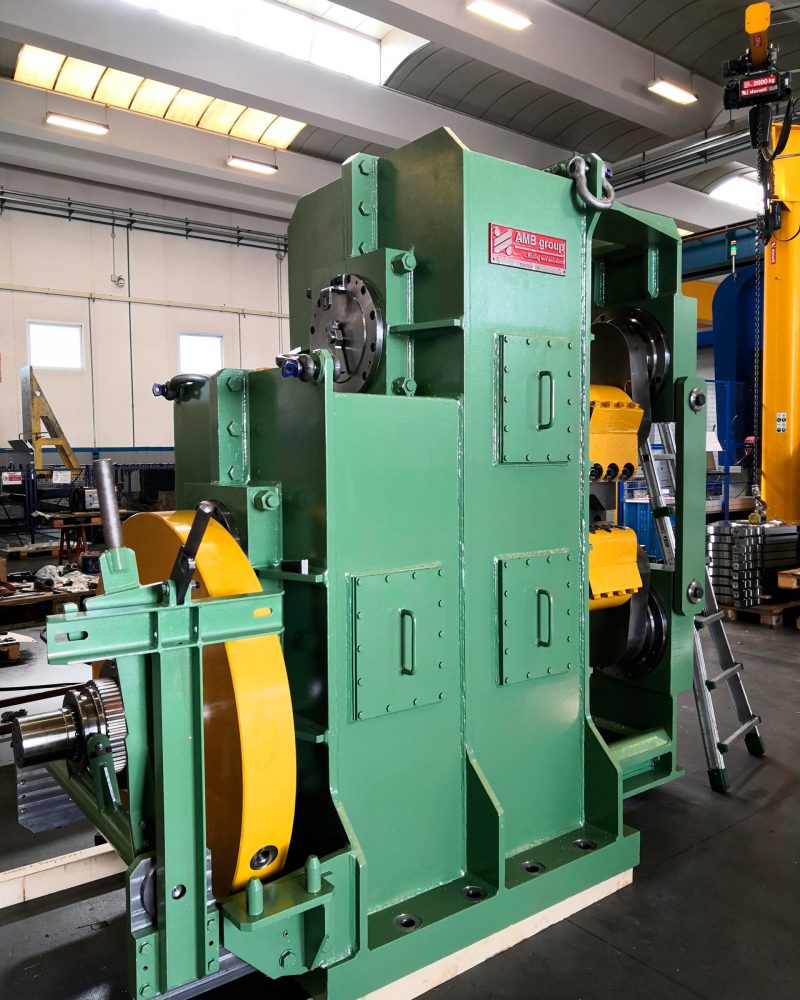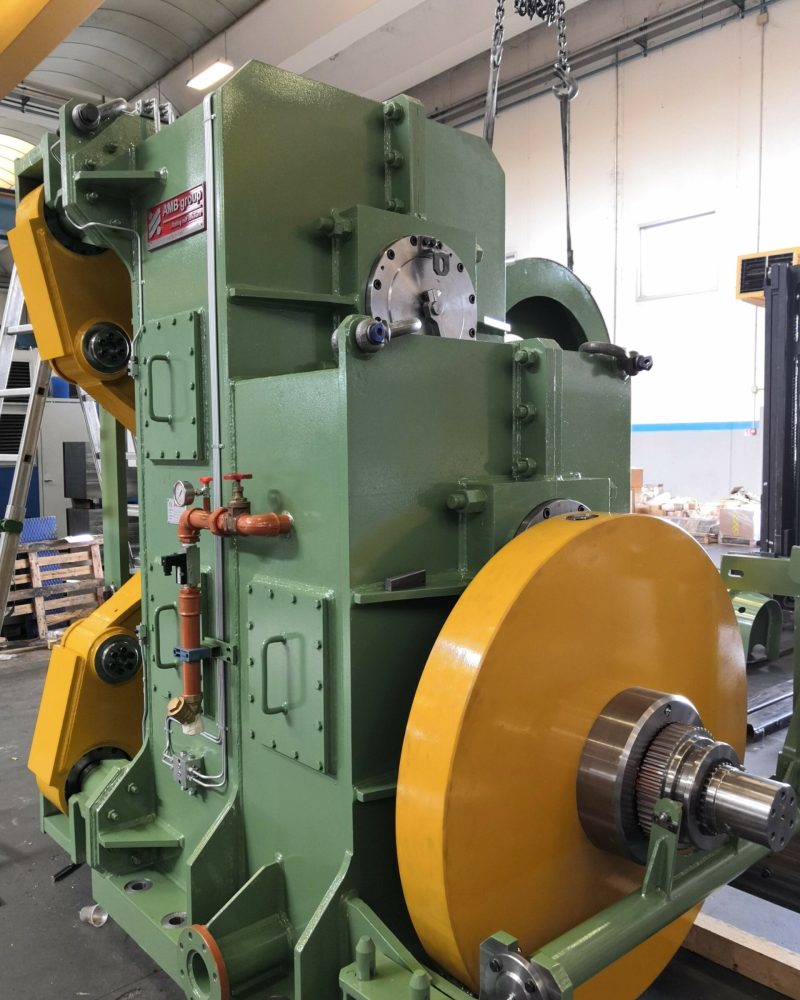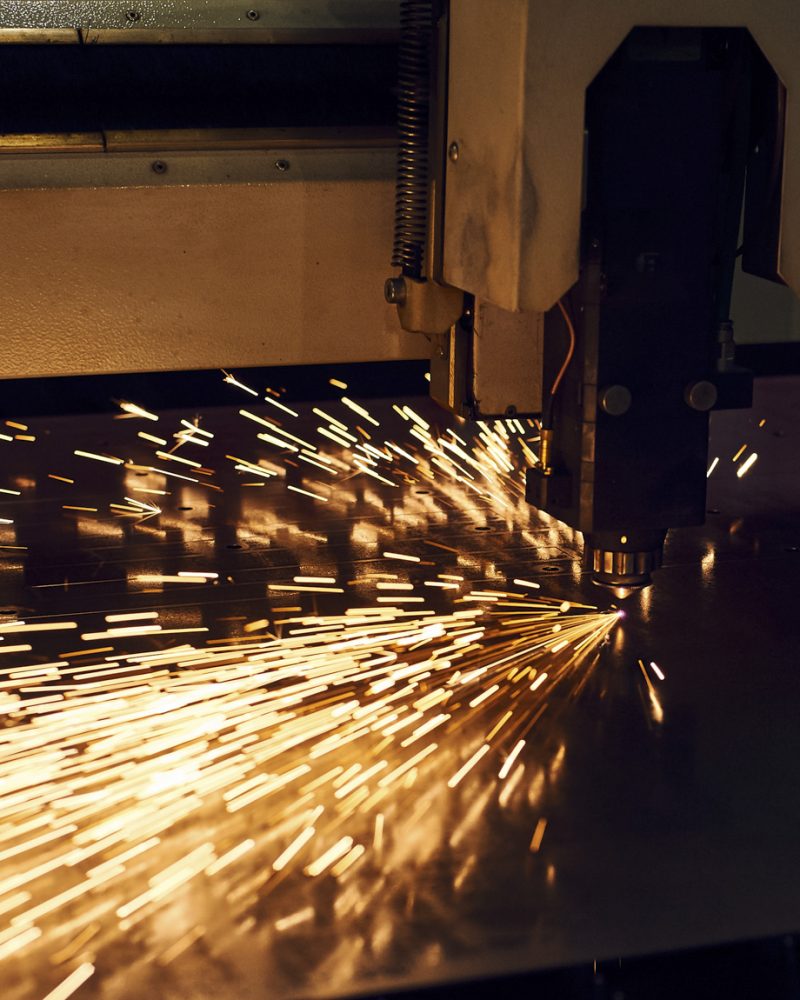 START & STOP ROTATE AND CLUTCH AD BRAKE SHEAR
This shear is designed to divide bars in cooling bed lenght. The knives start and stops each cut. The cut is carried out and the knives decelerate and stops. To complete the cycle, the motor inverts its rotation to reposition the knives in correct waiting position, ready to start for a new cutting cycle.
The shear can work both in crank and rotary configuration, the first for big diameters at low speed and the second for small diameters at high speed.
It's used to cut the final product to define the lenght. Whatever lenght you have decided, you can get your rounds, bars or any alike material cut from it easily.