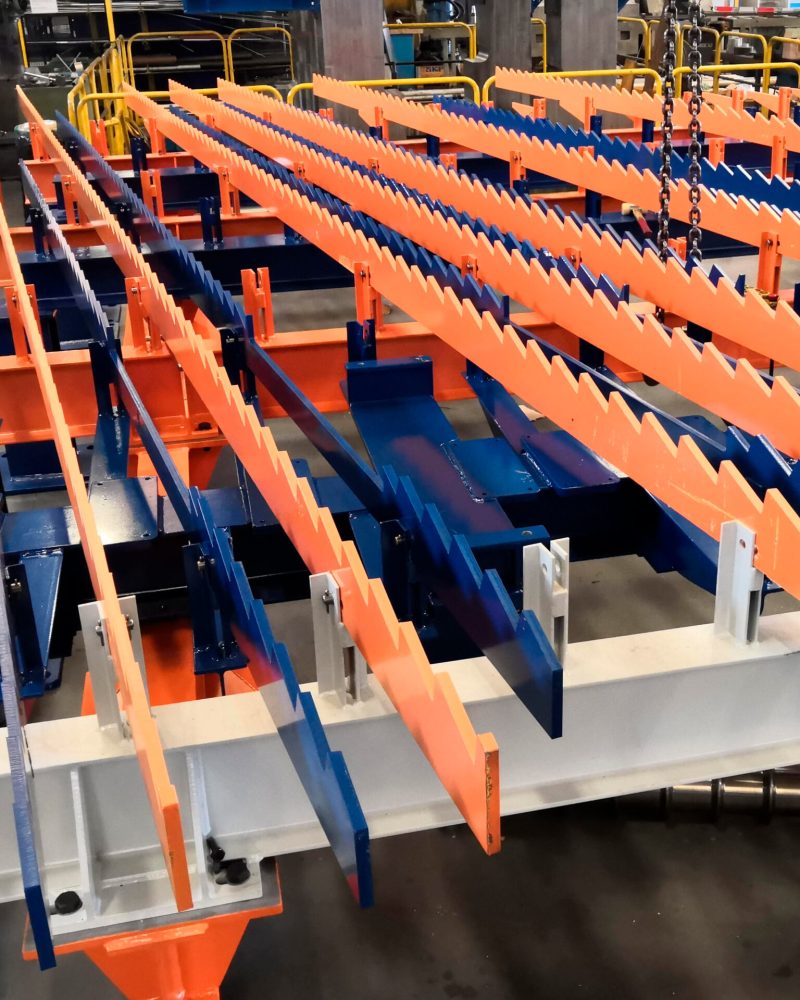 The cooling bed it's the earth of the cooling area.
It's a drive system use at the end of the rolling mill process to uniform the air cooling of the rolled material and it's designed for receiving, transfering and cooling of the rolled material.
TWIN AND ROTARY CHANNELS DELIVERY SYSTEM
The twin channel offers solution to bar handling at cooling bed at high speeds.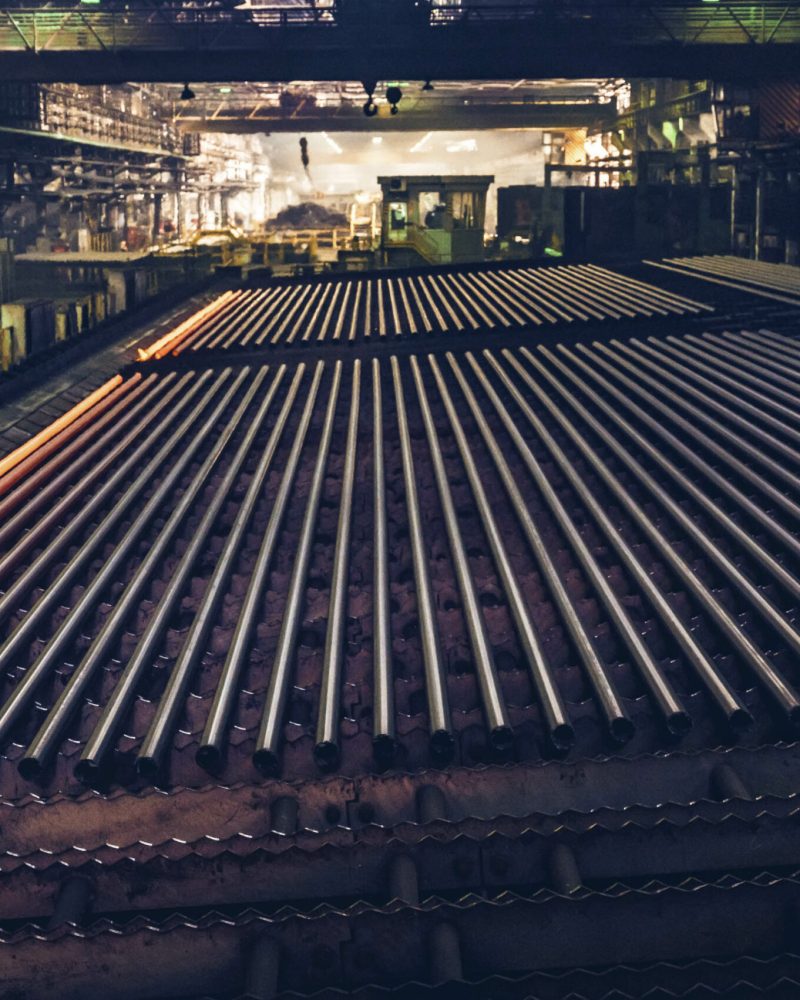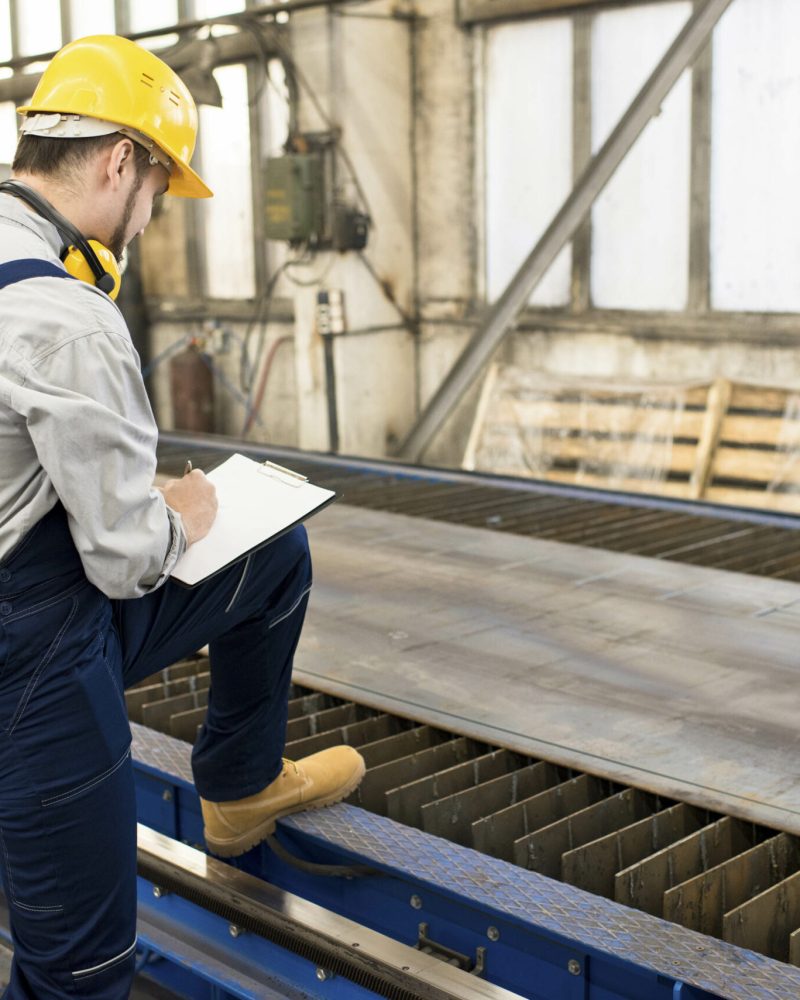 It's used to deposit the produced wired rod arranged in coils on the downstream positioned roller conveyor where the controlled cooling process is performed.