AUTOMATION SYSTEM: THE WAY TO MANAGE ROLLING MILL
The study of automation system for the rolling line put particular attention to the choice of hardware and software so in this way they can positively influence the operation, the management and the maintence of the plant, by making the relationship with the operator easier. For this reason AMB has developed its own system: DIGIROLL 
The study of automation system for the rolling line put particular attention to the choice of hardware and software so in this way they can positively influence the operation, the management and the maintence of the plant, by making the relationship with the operator easier. For this reason AMB has developed its own system: DIGIROLL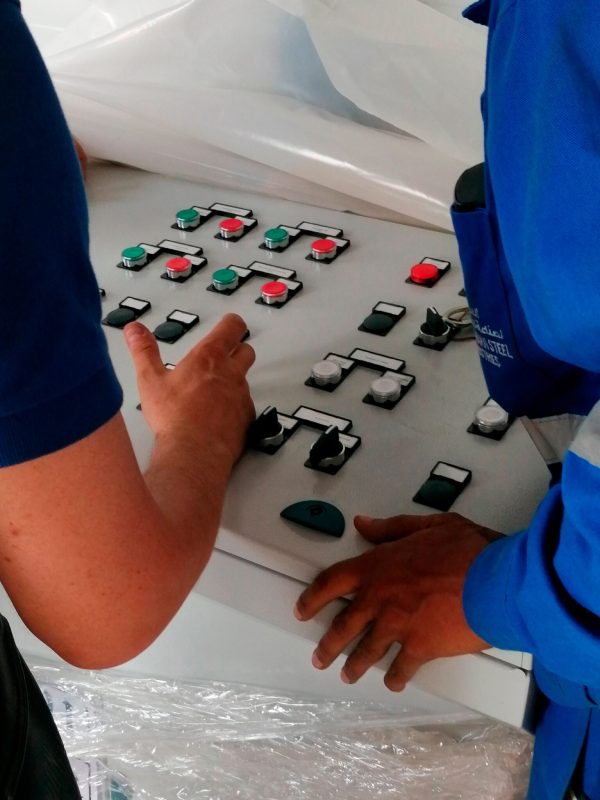 DIGIROLL is an integrated system designed for the automation of modern plants and is formed by several units interconnected on a network and organized according to hierarchical control levels.
The base hardware of DIGIROLL system has been developed by using PLC available on the market, integrated with the necessary interfacing systems.
The utilization of the digiroll allows to centralize all the information and the control relevant to a rolling train: thus it's possible to obtain the best and most rational management of the whole plant.
DIGIROLL system is a powerful instrument for the management of hot rolling trains for any type of profile and it's the result of the know-how accumulated over a lot of years of activity in the steel making field and it can permit the achievement of the following important results: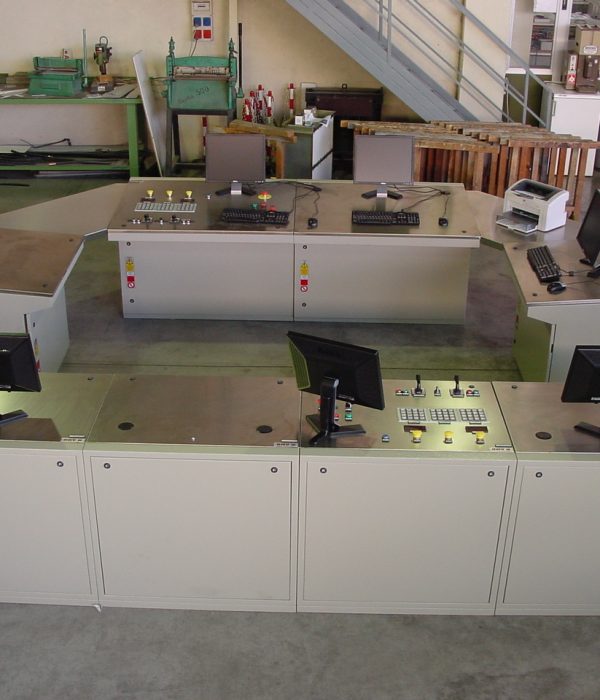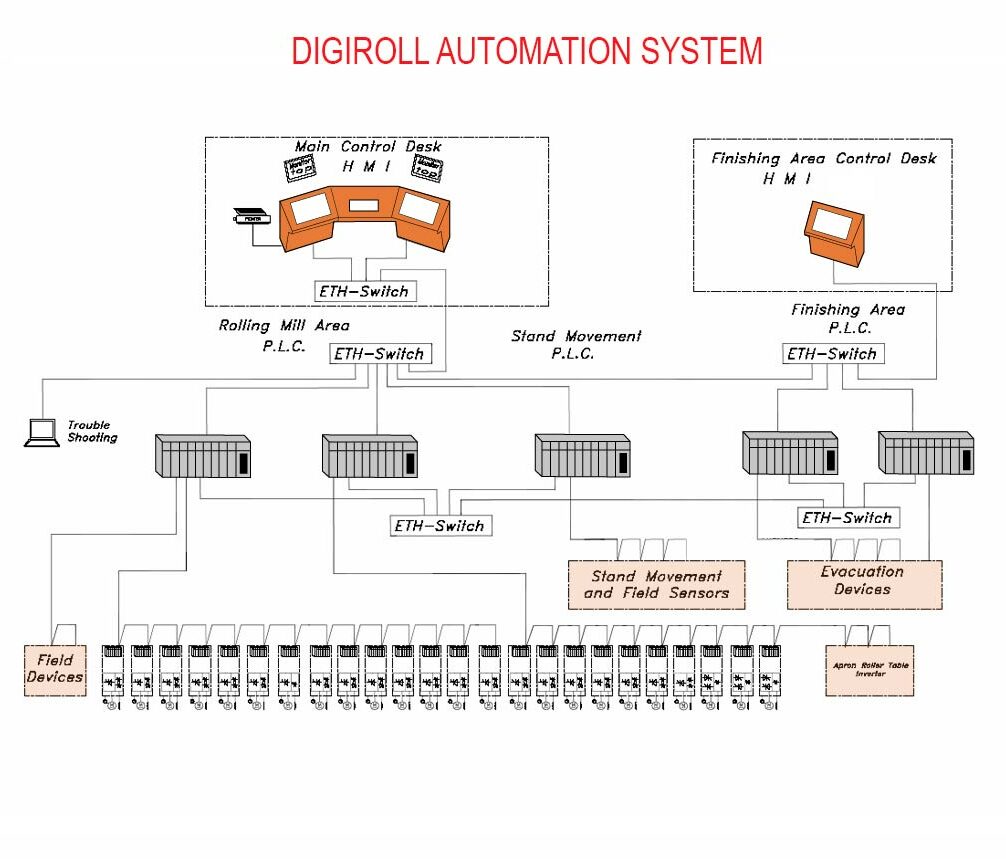 AMB is very qualified supplier in these sector thanks to the experience accumulated as system integrator in many plants.
Working as system integrator, AMB utilizes hardware material from leading manufactures and integrates it with its own systematic capacities as well as it's own developed know-how relevant to the process controls.
For these reasons we have realized our own system of automation control.
The qualities what make our system flexile and suitable for future implementations are:
Digiroll system, by using communication network and remote unit/output, allow to simplify the plant lay-out problems, with a considerable reduction of the cable connections between the various units:
In this way, the communication ring is made by a simple shielded cable and/or optical fibre which connects all the units.
However we always give the possibility of having, in any moment, a complete check up of all the working parameters visualizd on the monitor (angular speed and working load, linear speed of the rolled bar, loops position, tension values etc..)