HOW TO REALIZE A ROLLING MILL PLANT DURING A PANDEMIC
A complete rolling mill plant during a worldwide pandemic
AMB has realized, delivered and commissioned a complete rolling mill for special steels in Pakistan, despite all the problems related to covid-19.
Our engineering has upgraded the existing rolling mill from the old production of 35,000MT/y to a final production of 150,000MT/y.
The commission includes the engineering, installation and commissioning of finishing mill, cooling bed, material handing and package accessories, descaling system and others mentioned in scope of work keeping the existing roughing mill and reheating furnace mostly in its current state, and it also incorporates automation mechanism.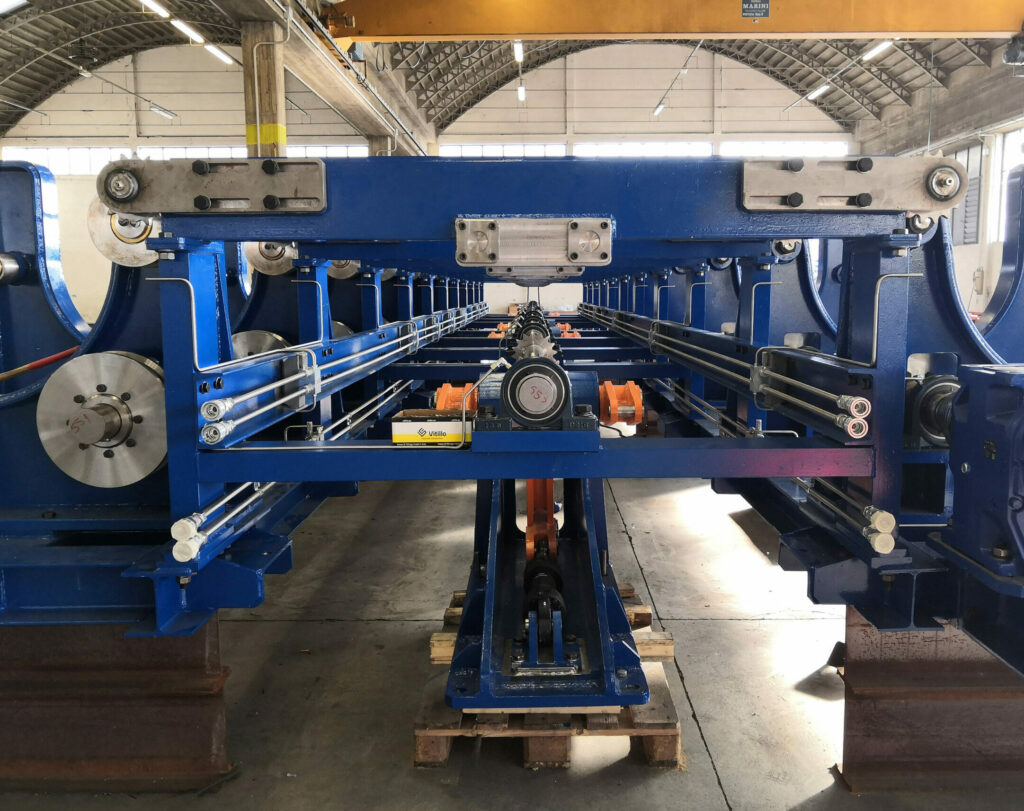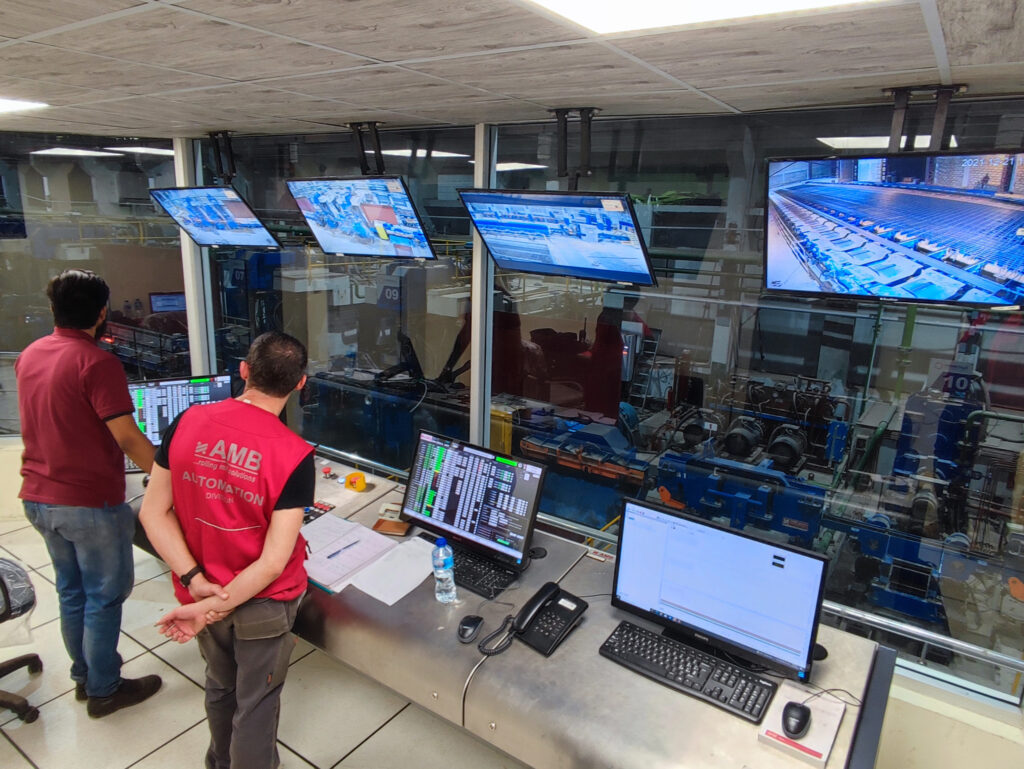 Rolling mill is designed including all modern technological concepts to grant
All this joint to an efficient programming permits a significant reduction in processing costs
The proposed plant layout has been studied to give a rational disposition to all components of the plant, so as to facilitate any operation to be carried out.
The various technological and auxiliary areas of the plant are arranged keeping in due consideration material flow and process concepts, requirements of raw material feeding and storage/delivery of the finished products.
Finishing train is composed of 14 stands in horizontal and vertical configuration. Each stand is driven by dedicated AC electric motor
There are different types of shears for cropping, scapping or to divide the rolled stock in prefixed lenghts. These shears are flying start-stop type.
Bars are cooled in a rack type cooling bed. The cooling bed is complete of apron roller entry way to receive, brake and discharge the bars onto cooling grids